Do you have a million spices in your drawer? Half of them you don't know what it is and what you should put it on! Ever in a rush and don't have time to take out and locate ten different spices? This simple craft is your new go to to take your cooking to the next level!!!
Follow the ones we made or create your own!!!
As a general guide we put an equal amount of each spice but feel free to load up on your favorites and leave out something you do not have or do not like!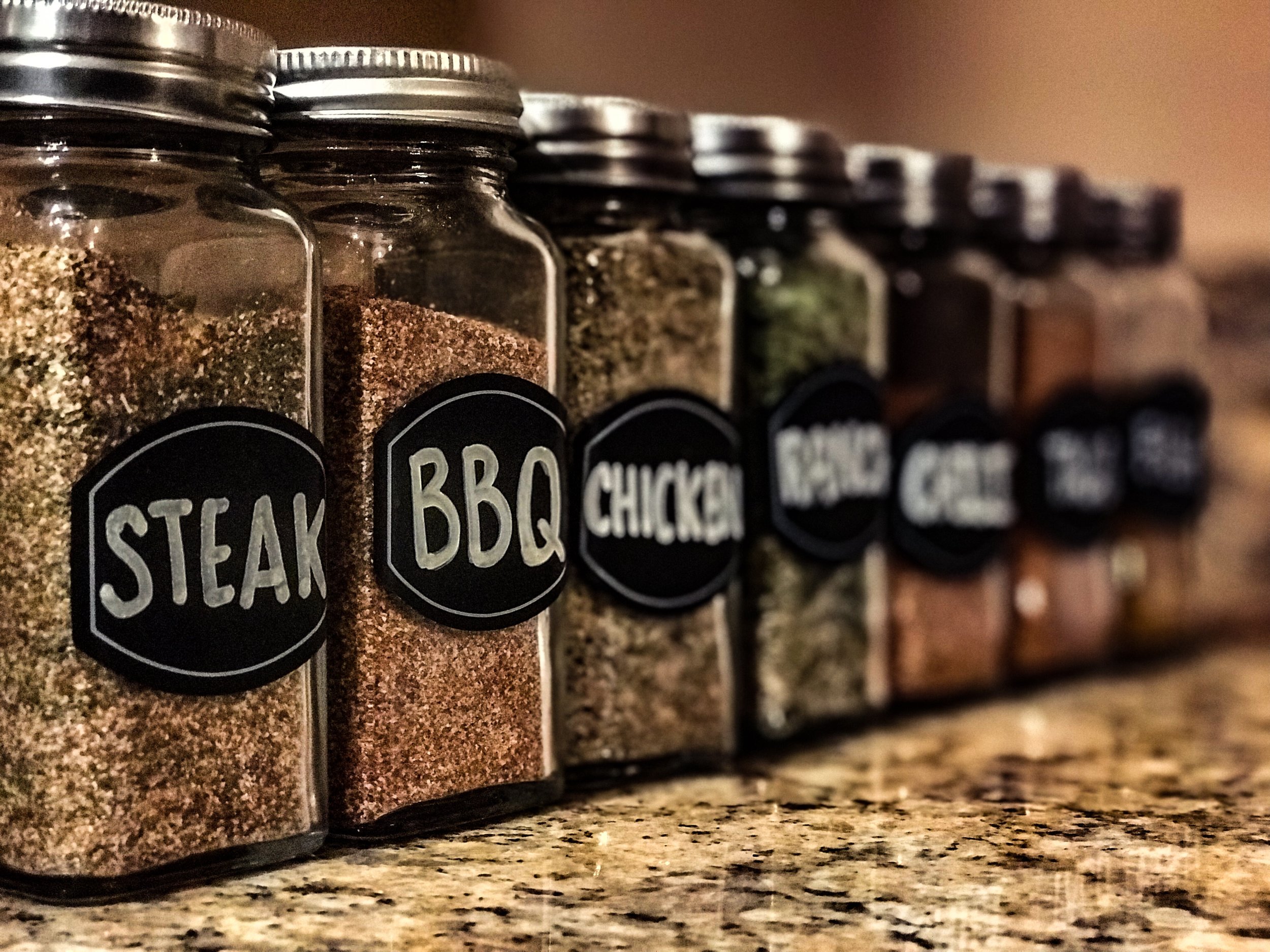 TACO: black pepper, oregano, chili powder, sea salt, garlic powder, paprika, cayenne, onion powder, cumin
BBQ: sea salt, black pepper, chili powder, garlic powder, paprika, onion powder
CHICKEN: thyme, rosemary, sage, majorum, pepper, celery seed, nutmeg
CHILI: chili powder, garlic, cumin, oregano, paprika, onion, thyme
RANCH: parsley, chives, dill, garlic powder, onion powder, onion flakes, salt, pepper
STEAK: salt, pepper, garlic powder, onion powder, paprika, chili powder, dill weed
Get an empty spice jar labeled and ready! This set worked out great for us for only $19 off amazon!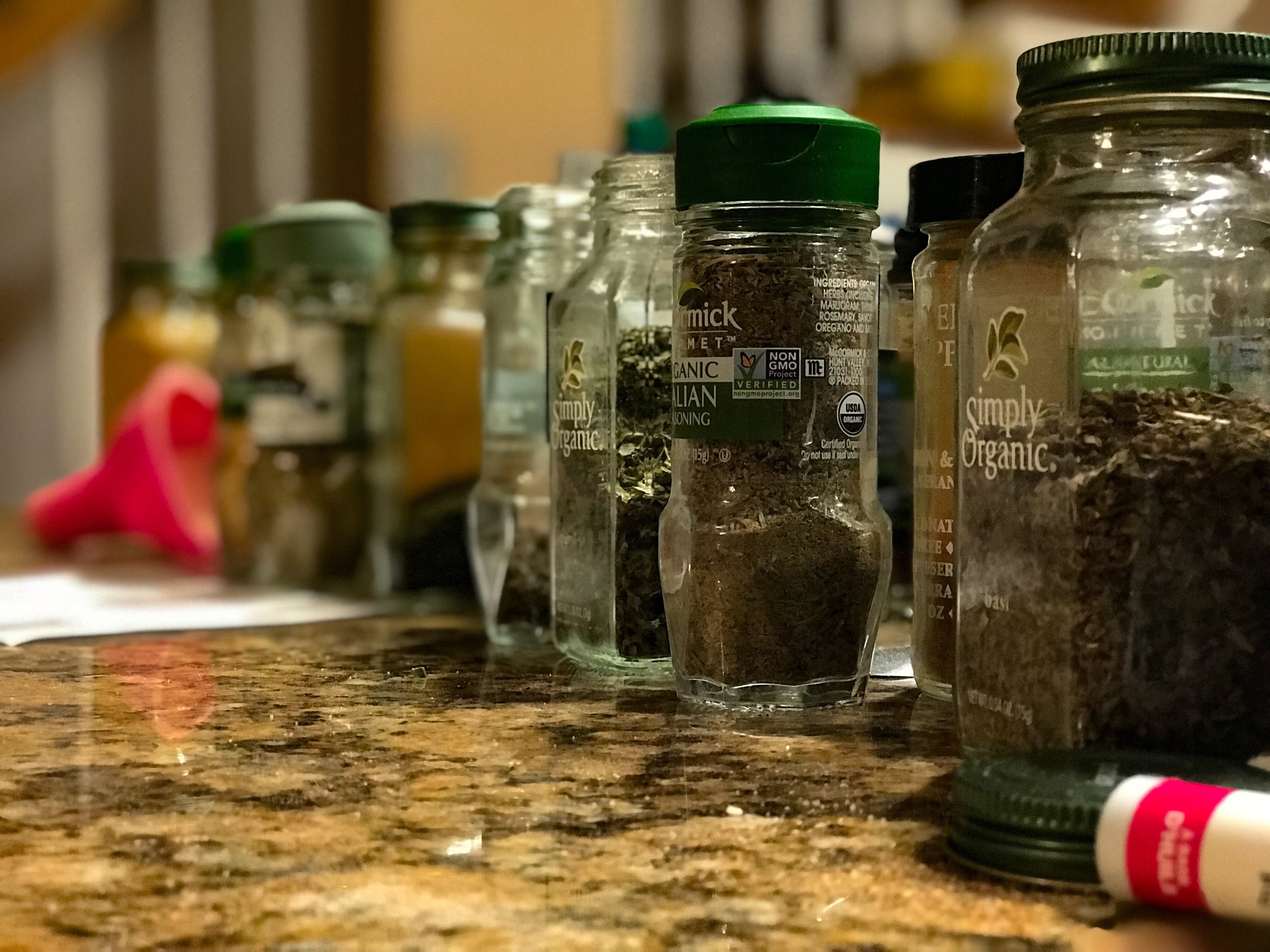 GET OUT ALL OF YOUR SPICES!
PUT TOP AND SIDE LABELS ON YOUR SPICES!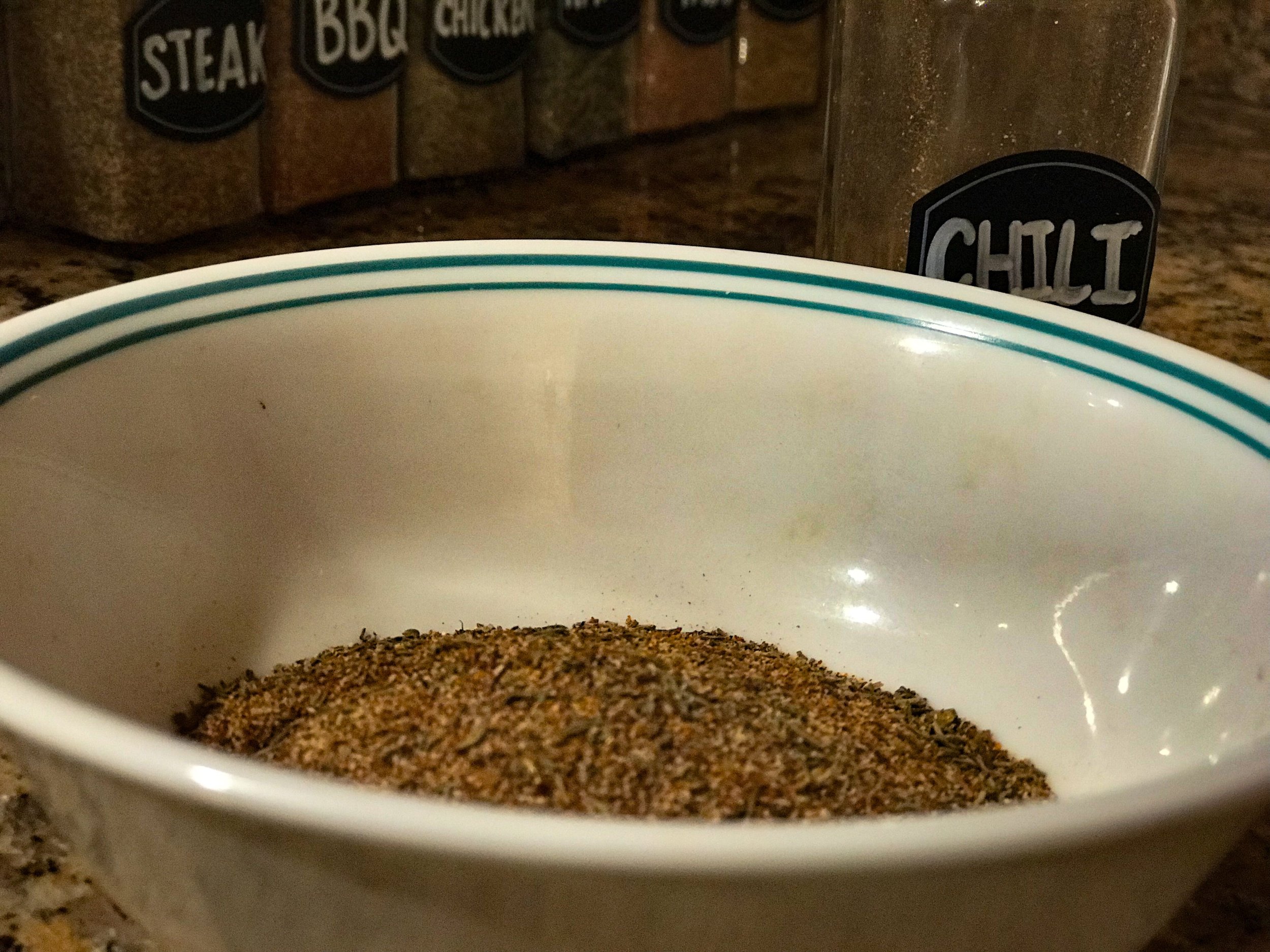 ADD SPICES TOGETHER IN A BOWL AND MIX!
USE YOUR FUNNEL TO GET YOUR SEASONING INTO THE APPROPRIATE JAR!